3/29 - Lucky Charms Workshop - 6PM to 7:30PM
Open media in modal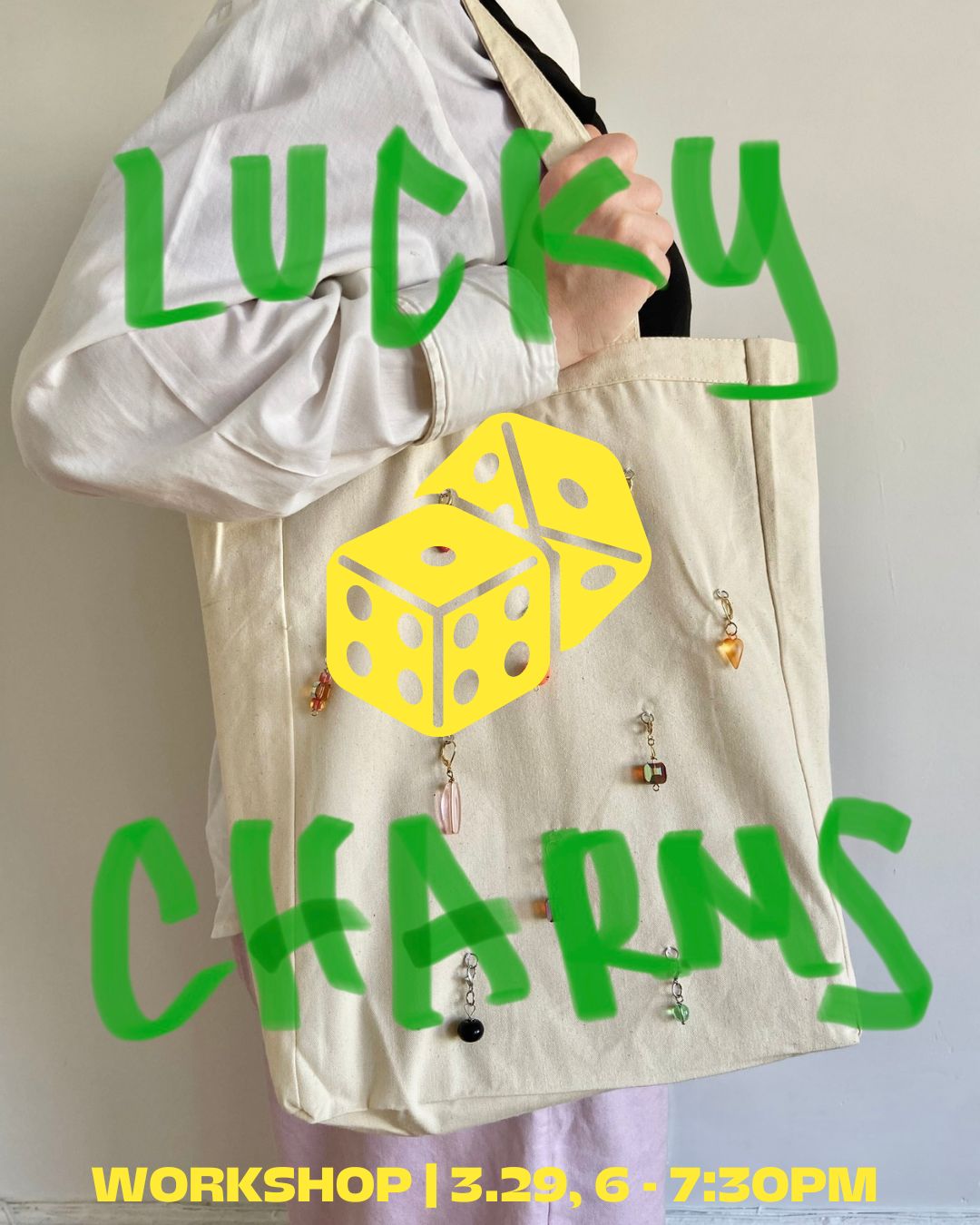 3/29 - Lucky Charms Workshop - 6PM to 7:30PM
Join us for our first workshop of the year inspired by our Spring 23 Collection!
Details:
Join us in making reclaimed dangles & charms to rework an existing accessory in your closet leaving you with a one-of-one special piece made in collaboration with us by you!
Date: Wednesday, March 29th
Time: 6PM - 7:30PM
Location: TCP Studio, 50 Eldridge, 3rd Floor, New York, NY 10002
Cost: $65 per person
Note: A limited amount of same day tickets will be available for $75 per person.
Once you've purchased a ticket, look out for an email from us with important follow up details! We will also add you to a calendar invite with the email used to purchase your ticket.
How it'll work:
Choose an existing accessory like a cotton tote bag or hat that may be sitting in your closet and looking for a second life. (See guidelines for choosing your item below.)
Drop off your item before the workshop so we can add rings to it which will be how you'll add your dangles and charms.

Doing this in advance will allow for some level of customization on where you'd like the rings

.

Note: You can also just bring your item to the workshop, but you won't be able to customize where the rings go.

During the workshop you'll be able to create charms and dangles made from reclaimed vintage beads or even from your own mini personal keepsakes.
What's Included:
Our labor to add rings to your existing  pre-owned accessory of choice. We'll be adding 10x rings.
Reclaimed vintage beads and other small charms!
Tools to create the dangles.
All additional pieces needed to create the dangles.
Snacks & drinks during the workshop. :)
Guidelines for your accessory:
Your item should be pre-owned. Ideally we're reworking something you already have in your closet. ;)

There should be no lining unless you're okay with us sewing on top of the lining. This typically applies to bags.
It should be made out of medium weight cotton canvas/twill or similar weight material so there is some structure to hold the dangles.
Something too lightweight in material may cause the dangles to not "sit" properly.
No leathers or similar materials.
Examples/Ideas: Unstructured cotton baseball cap, Bucket hat, Unlined medium weight cotton canvas tote bag in any size or shape, Canvas belt
Please note, tickets for our workshops are non-refundable. Thank you for your understanding!