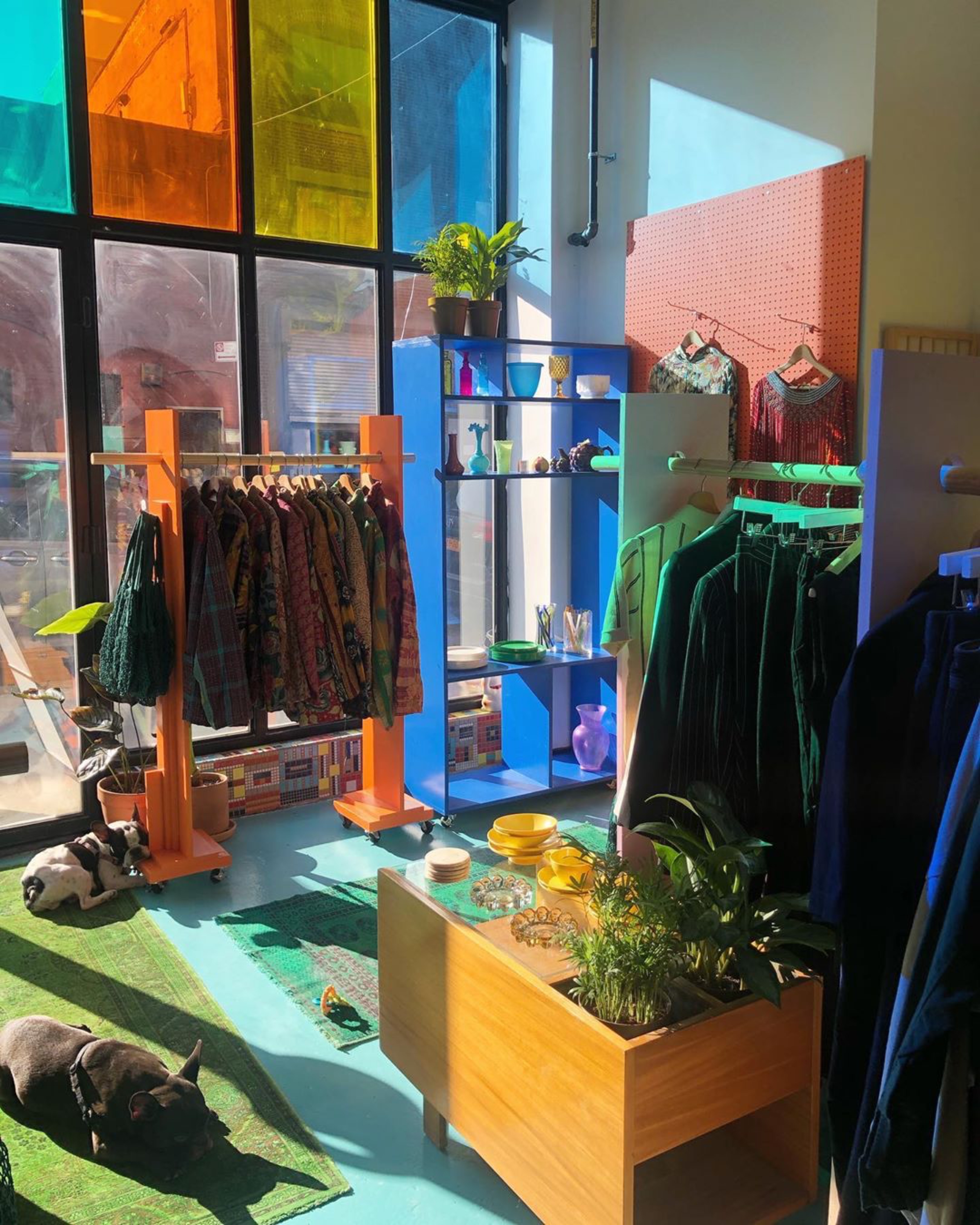 THE SPACE
Located at 99 North 1st Street in Williamsburg, Brooklyn, The Consistency Project embraces its physical space as
more than just a shop
.
Our multi-level space was built with our community in mind. The structures within the shop are entirely moveable and fluid to embrace the dynamic nature of the space and our customers.
The shop changes weekly and we are constantly testing the limits of our retail location by hosting a series of workshops, events, dinners, and popups to further engage the secondhand community.
We are proud to have a space unlike any other.
EVENTS
For most recent updates on our events calendar, please check out our
Instagram
for day-to-day updates!
STUDIO OFFERINGS
SUSTAINABLE EVENT CONSULTATIONS & PLANNING
Not only do we host events in our space, we can support you in your events as well!

Fun fact: Natasha's formal background and experience has been event planning and project management. Pairing her passion for sustainability and event logistics, TCP now offers event support and planning for the events that want to prioritize the people, the experience and sustainable practices.

From concept to planning to resourcing, we can help you create an experience that is not only waste conscious but memorable and unique to your brand or vision. Business or personal, we do it all.

Fees are determined on a case by case basis depending on the level of support you'd need.

SECONDLIFE MARKETPLACE
We partnered up with
Ghost Vintage
to bring you the best local vintage and New Yorker's closets in one marketplace! Hosted seasonally.
Next one will be this Fall 2020.
Check out our Instagram!
If you're interested in selling with us, being a sponsor or getting involved, feel free to contact us
here
.